Anne Lamott "Reclaiming Joy & Hope" | Episode Transcript

Karen: Hello, I'm Karen Pascal. I'm the Executive Director of the Henri Nouwen Society. Welcome to a new episode of Henri Nouwen: Now and Then. Our goal at the Nouwen Society is to extend the rich spiritual legacy of Henri Nouwen to audiences around the world. We invite you to share the daily meditations and these podcasts with your friends and family.

Today, you're in for a real treat. Award-winning author Anne Lamott is with us. She has written 19 books. I wouldn't be surprised if this latest one, Dusk, Night, Dawn, becomes her 16th best-seller. This book is a faith-based essay collection that shares from the depths of Anne how she has endured this global pandemic. And she shares very personally about what it's like for her to be married for the first time at 65. Like so many of the books that I treasure which have been written by Anne Lamott, this one is packed with searing honesty and lots of humor. Anne Lamott reminds me so much of Henri Nouwen. He, too, was so honest to the core that it disarms readers and they find themselves saying, "That's just like me." Anne Lamott is well-loved for love her wit, her brave honesty and her passion for truth. I'm so glad to have this opportunity to talk with Anne once again.

Anne, let's start with the title, Dusk, Night, Dawn: On Revival and Courage. Why this name?

Anne: The last book I did was on hope. It was called Almost Everything, and I was traveling around the country doing bookstores and auditoriums and churches on hope, but everywhere I went, people had no hope. They felt defeated. I mean, here in America, we'd had two years of Trump, the U.N. climate change reports had come out, we had fires and many families had a lot of scary stuff happening at their own dining table. They had scary teenagers or tough marriages or elders in decline. So, I set out to write a book that would address where they could get hope. Then what happened next was that I discovered that twilight meant both dawn and dusk, dusk and dawn, and because I felt like America had never been in a darker night of the soul, but that twilight means the light before the night, the light disappears. And then the dawn, of course, is when the light reappears. And so I wrote about how hard it is in between times in the night, knowing that dawn will appear, but exhausted and maybe cold and not able to see much.

Karen: Well, I absolutely loved the book. It's delicious. I really have enjoyed it. You ask a lot of important questions in it and it's so typically you, Anne. It's full of some real, raw honesty. I mean, really, it's right there. You say, "At 66, I continue to believe that love is sovereign here, and that the hardest work we do is self-love and forgiveness." And I find that's kind of a penetrating theme throughout all the things that I've read of yours, because you bring that to the table. You bring that sort of, taking away the mask and saying, "This is what's really going on with me,. This is what my battlefield is." And that's, I think, where so many of us connect with you, and where I feel like you always connect to me with Henri Nouwen, because Henri Nouwen got it. He was very much, in his writing, talking about this issue of forgiving oneself; that self-hatred is maybe the biggest issue that we face and that honesty is very brave.

Anne: Thank you. Well, yeah, it is very Henri Nouwen, the extreme existential loneliness of being here on the incarnational side of things, and the dependence, the tendency towards depression or towards sorrow for sensitive people, which I definitely was – a highly sensitive child. And there was that book out in the fifties, when I was coming up, for the parents of people like me, who were so sensitive and who just really, really felt things and cried or hid. And that's, I think, so much why I was so drawn to Henri Nouwen in the first place was that he wrote from that same place of separation from himself and that deep, deep loneliness of that, and the accompanying despair, and then juxtaposed to the divine light of God's love, and then the shame of not just basking in that love, but instead feeling really troubled by how hard it is here for certain kinds of people like me and Henri.

Karen: Well, it's funny, because the other part of you that reminds me so much of Henri, is I really find in your writing, you are a wounded healer. You take your own wounds and you take them out and you share them, and in that they become food for others. They become food for very hungry souls. I know when I first started reading it, it was like, "Oh, somebody gets me. Somebody's telling this story that I feel has seen the insides of me." And I think there's incredible blessing in being that wounded healer. Not everybody can do it with such honesty and at the same time, mix it with so much wit, which is your gift.

Anne: Oh, thank you. Well, when I was a young woman of 23 and my dad got sick with brain cancer that he would die of two years later, I wrote a book. My dad said, "I'm going to write about this; why don't you write your version of what this family's going through?" And because there wasn't a book out there then, I mean, one's immediate response – if you're a literary type – to crisis or devastation, is to find a book about somebody you can trust, who's gone through that. And then there just wasn't anything, because it hadn't really come out of the closet yet. Death was unseemly. You weren't allowed to say the word cancer in polite society. And so I wrote a book that was called Hard Laughter. I've always told my writing students to write what they would love to come upon.

And when it was published, so many people said, "Oh my God, we're just starting to go through that. Now you saved me. I didn't know you could do this. I didn't know you could say that. I didn't know you could refuse to do this anymore, or insist on the right to do this from now on, or anything like that." So, people will say, "It's just so healing for someone to tell the truth about what a nightmare it is." And no matter how much faith you have, or the blessing of incredible people around you, it's a nightmare to lose somebody that you can't live without. And so I think then that I stepped into something that maybe Henri had written about, better than anybody. And then the next book I wrote, the next novel I wrote, was called Rosie.

And in it, a girl is subjected to a perverse man, her father's best friend, who's doing an overtly sexual thing, but not directly to her, but just like ruining Rosie's, this little girl's sense of serenity and safety. And no one was writing about it yet, what men do to girls and how they use them for their own gratification and power.

And that was like, amazing, how many women came up to me, just crying and saying, "I've never read about that before. Can I talk to you about it?"

"Yes."

Well, that talking about it with somebody safe is the healing, which Henri knew so well, and so I guess I felt like that my mission statement was to say stuff that other people weren't saying about the truth of our baby souls and our baby selves, that might, by saying them out loud, help others.

Karen: It's interesting, because I so value the fact that you have done that. I think people find their courage to somehow be more real, courage to be honest. You talked about here; there was something which I thought just kind of captures you, but captures so many of us. You were talking about your friend, Allie, and it's in this chapter on Soul Lather, and it says, "Allie and I shared a struggle with perfectionism, the most toxic condition for the soul. The next-most toxic is the ensuing and chronic contempt for oneself. The belief that one is secretly defective and less-than. The next is the obsession that one is right and better-than."

I love that, because I find it in page after page in this book, because it doesn't seem to go away, and yet it does. It's like, I think in some ways you've memorized the pathway off the merry-go-round of that self-hatred in a way, but you have to go back to it again and again. Situations seem to come up in these stories that tell me, the situation has thrown you back into something, and then you find your way out of it, and it's the finding the way out that is such a gift to us.

Anne: Oh, thank you. Well, I hope so. I mean, as I said, I tell my writing students to write what they'd love to come upon, and so one thing I love to come upon is people with a sense of humor and faith who have ended up in dark nights of the soul, or just the crisis of self-loathing and of having maybe done something for which the culture tells them they can't be forgiven, or their parents told them that, and who somehow through the movement of grace in their lives, through maybe a very best friend, through maybe a – who knows? – therapist or a little child, or just in some unlikely moment of insight where you smite your own forehead, and all of a sudden you have operating instructions on how to be back as an advocate or a mother or the father in "The Prodigal Son," again, which Henri wrote better than anybody. That just gives you the path forward, a little light to see by, and maybe a beautiful companion. So those are my very favorite stories of all when I read them by other people. So that's what I love to write.

Karen: I love the fact you tell us about your companion, Neal. Tell me about how this is going, your soulmate. Clearly, marrying at 65 must've been a challenge for you. Must've taken some courage. Tell me about Neal and tell me about this book, which is packed with your relationship, the ups and the downs of it, the beauty and the difficulties.

Anne: Well, let's see. I mean, the whole book is about that, so it's hard to answer in a quick question. But for me, the scariest thing we do is to let people see us and know us. There's that chapter called "Can you love me now?" I don't know if you had the Verizon commercial in Canada, but here, this poor guy is walking all over his property and to various ends of the house, trying to get a little reception and saying, "Can you hear me now? Can you hear me now? Can you hear me now?" So, the book is a lot about how I chose and decided, and was really encouraged by Neal to reveal myself to him as he revealed himself to me. And it was like, "Can you love me now? This was so terrible, what I've done or how I think or how judgmental I am or how mentally ill and how everything I am. Can you love me now? Can you love me now?"

I should add also that not only did I have the courage and blessing of getting married two years ago at the age of 65, three years after I got Medicare, but I also was married for two years, one of which was spent in lockdown. So, I hadn't really included that in my vows, and so that's had its own kind of challenge. And of course, there are a lot of stories about this in the book and about being newly married and COVID college, when we're all having to learn new ways of being, new ways of coping, new ways of being fully alive. When we really can't go anywhere safely, and of course, 50% of America was just enraged and heartbroken by Trump's "response" to COVID.

And through it all, Neal and I were trapped in our house, and we took lots and lots of walks, six feet apart from our neighbors, in masks, and we did everything we could to create a new ordinary. And of course, our whole book is about the salvation to be found in ordinary life, if you're paying attention, and if your intention is to be fully alive and to be really awake here and to stop hitting the snooze button finally. But that has really been challenging. I travel for my work, I travel to give talks and usually I would have been, for the last month, on a book tour. A couple of times Neal's come with me, but he's used to traveling. He's got kids in Denver and Colorado and in Chicago and LA, and usually he'd go to visit them. And I just love being alone. I mean, that's one of the reasons I never married, was that I just love being alone. And [now] he doesn't go anywhere, and so it's been a different paradigm than the normal, newlywed experience.

Karen: Well, it's interesting, because as I read the book, I thought everybody who is in a committed relationship needs to read this book. There's so much honesty about how we navigate relationships, how we navigate that core question: "Can you love me now?" I mean, that just jumps off the page and I love it. There's another thing I enjoyed your writing: You say things that I go, "Oops, I think that too." But you say, "I hate being wrong," and that's hard in relationships. It is one of the great realities of relationships that there's going to be times you're wrong. How is this changing you? Or are you very much the same? And someone's just made good room for the real you?

Anne: I think all truth is paradox, and so I am exactly the same person I was at five and six. I mean, that's what's so touching and heartbreaking about Henri's work to me, and when I first discovered him as a teenager, was the wounded child – the scared, sad, curious, lonely, desperate-to-please little kid that he was still carrying with him at Harvard and Yale, and that was grown and transformed and matured by life, especially by the harder times, and by being loved to the degree that we're loved. I mean, not to the degree, but that we are changed molecularly by having been loved at various times in our lives by people who could genuinely see us, because we trusted them enough to let them see us. And we have been changed molecularly by having been trusted by other people to see them and to be in that sacred space of no mask and of no body armor and of no performance art.

Like there's a piece in the book I love, that quotes my friend, Duncan Trussell, who's a comedian, when he says, "When you first meet me, you're meeting my bodyguard." And we're changed when people will trust us enough, whether it's people we know intimately or whether it's somebody who, because of our work, trusts us and wants to share something with us. It changes us to be trusted, and it changes us to be loved and seen, and so we are that small child, in this very dangerous and harsh and unfair world, and we are the more mature person who's grown, both in Christ and in – I'm not even sure what the word would be, but just in the maturity of becoming people of mercy, as I think mercy is maturity. I think as you mature, you become more and more merciful, because you realize what people have been through, who seemed to be acting very, very badly.

Like here in America, January 6th, the insurrection against democracy. It's so natural and, for me, automatic, to feel harsh and critical and really, almost hatred for them. But the maturity of just growing older and having stayed alive and having had a ton of therapy, and I have 35 years, pretty soon, clean and sober in the precious community of the 12-step world, and so the hate and judgment and response and whatnot was just as kind of feverish as it always has been, but didn't last as long, because I think mercy is maturity. And I started to see these people, like in their horns and they're erecting gallows for Mike Pence and all the stuff that they were doing, and I understand that that was done to them, and I don't think I knew that at 21: that hurt people hurt people, and that people that were violated and brutalized, violate and brutalize others. And yeah, that's a long way of answering that. I think yes, I'm the same person and the same person with many, many, many, many years of experience here on this funny blue marble of incarnation.

Karen: That's a pretty compassionate answer. It means a lot, because I did find within the book, you talk about forgiveness, and at some point, you realize that we all have dual citizenship here. You called it perfect and neurotic, and you bring together the reality that I think we all need forgiveness and we need to be able to forgive others. One of the things that struck me as I read this book, and I've read many of your books, and I have really loved them, I realized that the pain of parents that did not love well permeates all your books, as you explain the journey from the deep disappointment to finding self-love and to finding God, God's love. In some ways it's a high cost to pay, but in a way, that incredible disappointment in life has actually been the very food, the source of nurturing that you can give to others, because you had to find your way through it.

Anne: Yeah, exactly, and I have a bit of a roadmap, that this works, this doesn't work, this does work, try this, be brave, do it afraid – and don't bother. And that's what I love to read, like when I wrote the book about my dad's cancer. There are so many things that really make a difference with when you have run out of any more good ideas. My friend, Janine Reid, wrote a brilliant, beautiful, beautiful book last year called The Opposite of Certainty, based on the great Paul Tillich line, that the opposite of faith is not doubt but certainty. Her son just died of brain cancer at the age of 23, and she wrote a book about keeping faith and staying in Christ's love when the ground is just shifting underneath you like sand all the time for 13 years.

And so, I love that so much. I love people that will tell the truth about just not having a clue of what's true, or what will help or what you shouldn't even bother with. And I think a lot about what I write and the whole realm of forgiveness that you broached, that my belief and a lot of this book is that Earth is forgiveness school, and some days go better than others, and this uncertainty and this doing it afraid. And so much of what Henri's life was about with him often being in terror and often being in self-loathing and often being in separation from both self and God and life.

And where do we start? And Janine's book and Henri's books and my books. So, like, where do we start, and is it really true that God will meet us or that grace will meet us wherever it finds us, and then it won't leave us where it found us, and is it really true? It's like, can you hear me now? Can you hear me now? Can you love me now?

And so, a lot of this book and my friend Janine's book, and for me, a lot of what I loved so much as a young person about Henri's books was, "I'm not positive about much of anything, but I did this. I got into service. I got out of myself. I tended to somebody who was challenged beyond all imagining, and in that service, I found God. I found peace." It's like when Jesus says, "Cast your bread upon the waters, and it will come back to you." It's the casting of the bread that heals us, the trust inherent in casting our bread upon the waters, and the books that I read of Henri's, of which many are so much about doing things afraid, doing things sad. Did that make sense, by the way?

Karen: Yes, it did. It did make sense to me. Quite frankly, you're just nurturing my heart right now. So, I'm just letting you talk, because I love it. One of the chapters in your book, I looked at it, the title was "Light Breezes," and I thought, "Oh, here we go for something kind of lighthearted," and oh my goodness, you surprised me. You go into "she," and pretty soon I discovered that "she" is Dread, that Dread is having a field day, and I really felt like that was kind of for me, the low point and the high point of this book, because it was what I could identify so much with. Tell me a bit about, you are able to name it well and speak of it with such honesty, Dread, Dread's having a field day.

Anne: Yes. Well, one thing is that I did marry this guy and he did write a book and it's about to be published, but it's also what he's been talking about with me for four-and-a-half, almost five years. He's writing a book that talks a lot about the superego, and I began a chapter with my governess – dread, was my governess growing up, and it turns out to be exactly the same thing that this parasitic voice inside of us that I would call Dread and he would call the superego, kept us alive for the first six or seven years, kept us from running out into the street, kept us from swimming out past our ability to stay afloat. By about seven, we were very good with traffic and with swimming; we became stronger swimmers.

And yet this parasitic voice was so deeply internalized in us, institutionalized by the culture and by our parents to stay afraid and to stay small and to stay under the control of this voice. And so, when I do anything like to be on book tour, to fall in love, to have a child at 35 alone and with no money, I was driven by this voice that kept me small and scared. And then, of course, the Christ voice says – it's Mary, it's Guadalupe, Mary in her brown motherhood telling the little boy in the 1500s, "Don't be afraid, I'm right here."

And so, we toggled between those two. And Neal, you can find out about him, because the work is very profound and has changed me, at shapesoftruth.com. But the work he does is to bring forth the superego for his clients and his readers, literally onto the table facing us, so we can talk to it and say, "Who hired you?" And the answer is we hired you. We hired it. We hired Dread. We believe we're safe when we're small and cringe-y, and that when we're big and juicy, especially for a woman, we're in trouble, we're in danger. Big, juicy women get exiled and, when I was coming up, they got divorced. They were divorced and they were exiled and they were put in institutions. And so, the message is, don't get big and juicy. Whereas, Jesus says, "Get big and juicy, carry the word, be me with skin on."

And so, Neal's teaching has really, really changed me, because what he does with his clients is help them say, "Oh, I hired you," and then to promise the governess or the superego we'll never fire them, we'll never get rid of them this side of eternity. But we can suggest to them that we have a fabulous new job in the library and they will be the ethical consultant for the community, and whenever we need an ethical consultation, we'll go to the library. And in the meantime, they can sit there and read, which is all any of us ever wanted to do when we grew up anyway, and that they will be summoned, and that we are very, very grateful for their service and their wisdom. And they never resist. They always think it's like a promotion, and so then we can get on with writing whatever wants to be written or with loving whoever wants to be loved.

Karen: I love that. Now, you said, is it called shapes of truth? Audience, please go in and visit shapesoftruth.com. Let's meet Neal, as well. I think we're in for a treat.

What are the light and gentle breezes that lift the dread from your heart these days? We're still in the midst of a pandemic.

Anne: There's a whole chapter, isn't there, on breezes? Yeah, because my dog is old, which I hate, and so we go to the vet fairly regularly. And we went one time that I wrote about, in the extreme heat that has become our reality, and I wrote about how the love of the vet was a gentle breeze. The vet, when I went back to pick up my dog, who I thought might have liver cancer, but who had instead, something that was kind of treatable – like doctors always say, "Oh, everyone always thinks it's a zebra, but it usually turns out to be a horse" – and so my dog just had a horse that we could treat. And my vet's eyes were filled with tears, because she loves my dog, Ladybird, and me both so much. That kind of love and care is a gentle breeze.

And nature is a gentle breeze. It's one of the acronyms for God, besides the Gift Of Desperation or Good Orderly Direction, is the Great Out Doors. And to get outside, not in the heat, but in the cool of the morning, is a gentle breeze that bathes your soul. And calling a friend and saying whatever is true. I call my friend whose son died, Janine, almost every morning, whenever I'm stressed or struggling, and I say, "I hate everyone and I hate all of life," and she doesn't say, "Well, Annie, you're a Sunday school teacher. How can you?" She'll say, "Oh, I'm so glad you called me, let's go to Target and then we'll go shop." And that almost always helps.

And so, truth is a gentle breeze: the truth of a trusted friend, the outdoors, walking around the garden. Like, right now in northern California, there are daffodils everywhere. If your intention is to pay attention and to see evidence of God everywhere, and so you see these hilarious flowers with their orange and yellow clown frills on, and their huge noses, and you see green shoots breaking through the grout of the garden patio tiles, and those are gentle breezes. And you see the birds that are having babies. You see birds building nests. If you take a drive out in the countryside near where we live, you see baby lambs, and those are gentle breezes. And poetry for me is gentle breezes and all of the great theologians for me, very, very much Henri and C.S. Lewis and Denise Levertov and Mary Oliver. Any Mary Oliver poem is a gentle breeze.

Karen: You write, "Laughing is the breeziest breeze of them all. Laughter is grace exhaling bubbly breath." I love that.

Anne: Thank you. Yes. Laughter is the greatest breeze of all, because it's breath, it's breath in a certain way. Yeah. It's breath. It's a gas, it's an inhalation. It's an exhalation. It's like a reset button to laugh, when you haven't been feeling that life is very funny sometimes.

Karen: You helped me so much, that's just being honest. I love the way you make me think freshly about things. I feel like you're always taking me in through your writing to a different angle on a reality in my life, and I really value that. I want to encourage those that are listening: Get this book. It's really a gem. It's really good. Dusk, Night, Dawn – it's a treasure. It really is. I found in it the laughter eases for me – I mean, laughter opens you up to receive truth. That's a great reality, and so there's enough laughter in this and the laughter almost always seems to be where you go, "Oh, my goodness. That's just like me." It makes me laugh, and I really appreciate that. I want to thank you for writing in such a way that pain and truth surface and grace and laughter are all released. I really, really value that, Anne, and I'm so grateful. Thank you.

Anne: Oh, thank you so much. Henri is . . .  you know how sunflowers turn toward the sun, and they turn their faces to the sun? And there were these faces, when I was a teenager, to whom I could turn, and I know you know what I'm talking about, because all teenagers are disfigured and full of self-loathing and terror, really, about having to become grownups, when we see what a mess the grownups around us have made of their life – and even before I was a believer,  in the sixties, people would hand you Henri Nouwen, and people would hand you Thomas Merton, and because I come from a liberal, very left-wing, progressive family, I got my mitts on Dorothy Day and I took philosophy all through my teens and went away to college in my teens, and people handed you Simone Weil.

Karen: All I can think of is, I think it was changing the soil. I think it was getting ready for what was going to be planted in you. I mean, it was softening it and making it aware in a direction that it hadn't been given to you as a child, but was being given to you through books, and thank goodness you received it. I mean, you really have received it.

Anne: Well, I think that's what grace is, right? That grace is somehow we run out of good ideas, and I always write in my books that grace is spiritual WD-40, and in those places in us where we're knotted up and clenched, somehow if we can just allow life and maybe, a beautiful friend or a poet to insert that thin grace straw into us, we get spritzed. And I got spritzed. And Henri was one of my spritzers, and as I said, Denise Levertov, and some of these great Catholic poets. And then finally, I mean the most unlikely spritz of all, I mean, Henri makes sense, Thomas Merton makes sense, Mary Oliver makes sense, but Malcolm Muggeridge? When I was coming up, my dad loved Malcolm Muggeridge, because he was this cranky, iconoclastic BBC intellectual, and he hated the church. And then he converts and he becomes a passionate, passionate believer. He discovers Mother Teresa. He does a documentary for the BBC. I think it's called A Beautiful Thing for God, because Mother Teresa says famously that no one can do great things, but we can all do small things with great love. He does a documentary. He is transformed like a bolt of lightning transformed.

And so for me to know about Malcolm Muggeridge and to have been raised kind of worshiping him as an intellectual atheist, and then to discover the movement of grace in his life had brought him to Jesus. There's a book called Rediscovering Jesus, and it was all short pieces, short takes, screenplays or whatever you would call them if they were for a documentary, his travels and a long, long, long interview at the end of it. It literally blew my mind – like sitting next to a Buddhist gong – where you're reading it, and you're going, "b-o-o-o-o-o-o-o-ng!"

And C.S. Lewis, too, who is so funny and so brilliant and wrote so much about pain and mercy and the dark night of the soul. They were like Buddhists gongs for me. But there was something about Henri, in that, like with Thomas Merton who was so influenced by Buddhism and meditation and contemplation, he was sort of like somebody that I didn't think my parents would hate, because he was so Buddhist-y. My father was raised in Japan, and so for him, for Merton to have such a passion for contemplation and meditation, I felt like it was not totally anathema to my father. But Henri is so vulnerable. Henri is without armor.

So, Henri at first is in the divinity school at Yale and Harvard, and those are like the highest accolades that my father could have ever imagined, to be professors there, to be teachers and lecturers there. But then for him, Henri, to present without armor and to present as a person, a soul and a spirit, and as a child and as somebody who renounces all that, to go to a place of people who are the exact opposite of who my father worshiped all those years, and for him to find himself and God and peace at the same time there, to go to L'Arche, where nobody is doing heavy intellectual banter such as I was raised on, and to become subsumed by spirit and divine love and service, and service through service, is like the most radical teacher I could ever find. And when I found him, I had to blink back tears, because he was so vulnerable. He had genius. He had spiritual, theological genius, and he was absolutely as vulnerable as a person could ever be in sharing that vulnerability. He gave me strength.

Karen: It's interesting, too, because if you go to the very base of Henri and the similarities – we've talked about this self-hatred – he was the first for me to say that that was the biggest thing we had to deal with, was to forgive ourselves. When you go to the base of it, you find Henri comes out with, "You are a beloved child of God," and he has figured it out for himself that he's beloved and the very person that can't love themselves realizes God loves us more than there are words to say. And I think that's an amazing and profound, base discovery. Other people can say it, but when you come on that journey of being so hard on yourself, to realize God really loves you. He's not kidding. He really loves you.

Yeah, and that's what you bring us, too. I mean, that's where I see the two of you: wonderful friends. I think you would have been great friends if you'd ever got to meet. I think there's this kind of frenetic-ness about Henri, I think you would have adored. Anyway, I'm so glad for this time with you. I'm so glad, you are a treasure to me as a writer, a beautiful writer. I mean, the pages are full of beauty and full of wonder and words that are so well put together. But beyond that, I find this depth that has grown in you, a woman of God, a woman who has dared to trust in God's grace. I love it.

Anne: Thank you, Karen. That means a lot to me.

Karen: Thanks for giving me this time with you. That means a lot to me. Thank you so much.

Anne: You, too. Have a beautiful, beautiful, blessed and dopey day and God bless you good!

Karen: Thank you very much. Blessings.

Thank you for listening to today's podcast. I hope you got as much out of it. I love Anne Lamott. I love her books. Do get this latest one, Dusk, Night, Dawn. You'll love it. Honestly, there's so much good there.

If you enjoy today's podcast, we'd be so grateful if you take time to give it a stellar review or a thumbs-up, or even share it with your friends and family. For more resources related to today's podcast, click on the links on the podcast page of our website. You can find additional content, book suggestions, all the ones that were mentioned during this interview, and you can hear from Anne's comments, just how valuable Henri's writings have been to her. Perhaps it's time for you to discover this nurturing voice of love and truth – Henri Nouwen. Thanks for listening. Until next time.
Praise from our podcast listeners
"A wonderful podcast that does a deep dive into Nouwen's teachings & influence on other leaders."
Matthew, Canada
"It's a great podcast - that truly pierces your heart!"
Jude, UK
"Karen Pascal does a wonderful job interviewing. There is so much to ponder after each episode."
Sandra, USA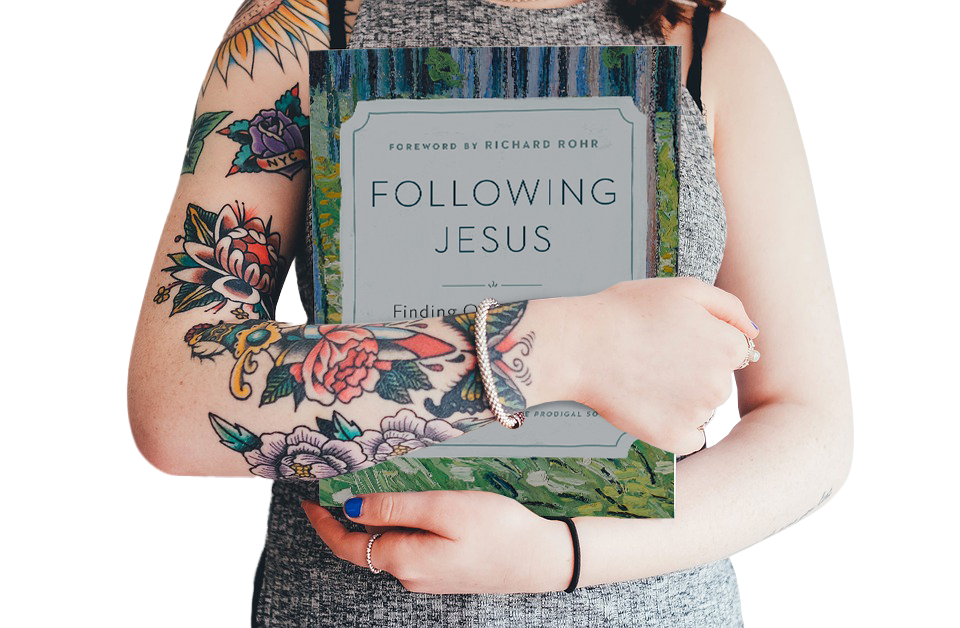 Help share Nouwen's spiritual vision
When you give to the Henri Nouwen Society, you join us in offering inspiration, comfort, and hope to people around the world. Thank you for your generosity and partnership!
Donate Today