Susan Martins Miller "Hope for Caregivers" | Episode Transcript

Karen Pascal: Hello, I'm Karen Pascal. I'm the executive director of the Henri Nouwen Society. Welcome to a new episode of Henri Nouwen, Now and Then. Our goal at the Henri Nouwen Society is to extend the rich, spiritual legacy of Henri to audiences around the world. Each week, we endeavor to bring you a new interview with someone who, like Henri Nouwen, is thoughtfully and freshly exploring the concerns and issues of Christian spirituality today. We invite you to share the daily meditations in these podcasts with your friends and family. Our core purpose is to share Henri Nouwen's spiritual vision, so that people can be transformed by experiencing themselves as God's beloved.

Now, let me introduce you to my guest today. Susan Martins Miller has been a writer and editor for over 35 years, creating faith-based resources for children and adults to use both at home and in congregational settings. Susan holds a master's degree in biblical studies from Trinity Evangelical Divinity School in Deerfield, Illinois. We at the Henri Nouwen Society came to know Susan when we partnered with Church Health to create a series of caregiving books based on the writings of Henri Nouwen.

Susan, you're the author of Hope for Caregivers: A 42-Day Devotional in Company With Henri J.M. Nouwen. Each page in the devotional has a quote from Henri, a Bible verse, and then you have created a very meaningful reflection. Tell me a little bit about how this came about for you.

Susan Martins Miller: Well, your staff provided me a lovely treasure trove of quotes from Henri, because we were working in partnership on this book. And I just dug into this abundance of material from Henri to work with, related to caregiving, and arranged them in what I thought were six themes that we could work through in six weeks of devotions. And that allowed me to kind of sit with these quotes and really ponder them and connect them to what I was reflecting in my own perspective. And sometimes there was a scripture verse attached to the quote that I could pull out and use, and sometimes there wasn't, and I would find one that I felt was a good fit.

And then I would just move into the reflection portion, writing that. Because I have a long background of being a caregiver, it was perhaps to then, if someone didn't have that background, to make those connections. My goal was to help people see their own story, to begin to express their own story as they reflected on these quotes from Henri and scripture verses. And so that was the process: to arrange things in six themes, connect with individuals who were reading it to help them find their own story and voice about caregiving.

Karen Pascal: I think what's so interesting is that, as you said, you're a person yourself with a depth of experience in caregiving. You might want to share that with us. And then I'd love to hear how the words of Henri Nouwen might have been a resource to you in this role. You come to this as a person who knows what it is to be a caregiver.

Karen Martins Miller: Yes. My sleeves have been rolled up in the caregiving life for many years in multiple situations. In fact, my mother's final illness was progressing during the writing and editing of Hope for Caregivers. I raised a child on the autism spectrum who lives in our home as an adult, and he's quite functional and independent in many ways, but still also needs support in many ways. And now my husband is facing complex issues the last three years. So, I have the two of them, and my son now has another, added diagnosis, recently, that's causing a flurry of activity. There's a quote that opens one of the weeks in the book. Each week opens with a snippet from a letter that Henri wrote to somebody. And I'm just so flabbergasted every time I think about the thousands of letters that someone like Henri took time to write to individuals with such care and concern.

But he had this ongoing conversation with a woman who was caring for her husband and son, which is what I do now. And his caution to her was to not lose her life in theirs, but to claim her own life as unique and different from theirs, even as she serves them. And I have the type of personality where I need this reminder constantly. I have a long caregiving story, yes, but that's not my only story.

Henri's words remind me that I have various stories going on in my life, and they intersect and they give meaning to each other, but one does not subsume everything else. I can be a caregiver and even feel the weight of it in many days, but I can still find joy in my new herb garden on the window ledge. Or I can look forward to my book club meeting. I can meet a friend for coffee and suddenly it's three hours later, or I can relax in my hammock with a book without feeling guilty that I ought to be doing something for one of them at every time. And so, that letter to that woman who's caring for her husband and son, that word of advice, that sticks with me.

Karen Pascal: I love the fact that it transformed you as well. And I can say to people who are looking to pick up this book, Hope for Caregivers: A 42-Day Devotional in Company With Henri Nouwen – it is worth it. It has important things . . .  Henri had a wonderful, in a way, deeply spiritual but fresh way, too, of calling people forward and acknowledging what they were doing. And I think you capture that in the choices that you made for the pieces that you chose, and then the way you reflect upon it.

I want you to tell me a little bit about Church Health, because we partnered together on this. Church Health, headed by Dr. Scott Morris, is – actually, he was a student of Henri's – and I think it was a really exciting project to go forward with together. Tell me a little bit about the mandate of Church Health.

Susan Martins Miller: Yes. The mandate of Church Health, founded by Scott Morris, is to answer the biblical call for healing, because the church is called to preach, teach, and heal. And as Scott Morris would say, we don't get a pass on healing. So, on the ground in Memphis, Tennessee, Church Health provides direct healthcare services to people working in low-wage jobs who don't otherwise have access to quality healthcare. It's a charitably funded, faith-based ministry, and a model for many other groups around the country to do something similar. But it's living out this part of the gospel and seeking wholeness in body and spirit, just as we are created body and spirit.

So, with a book like Hope for Caregivers, this same message of wholeness in body and spirit can go beyond Memphis to a wider audience. My hope is, with this released with InterVarsity Press, that a book like Hope for Caregivers will reach readers in many places and be an extension of what Church Health does for people in Memphis: helping people find that wholeness.

And I hope that the people reading it will find an oasis, just in a brief reading and reflection that acknowledges the demands of their caregiving experience. That they'll find that identification, they'll feel seen, they'll feel that their story is heard. But that they'll also feel a refreshing wind of hope that blows through those moments. And then, I hope that it enables people to speak aloud their own stories more comfortably with friends and family, perhaps in their congregations, which is another connection that's important to Church Health: that partnering with congregations for health ministry. And if this became a tool for breaking down walls of isolation that can form around the caregiving experience, that would give me great joy.

Karen Pascal: I would share that joy with you. I would be absolutely delighted. And I know Henri would share that joy. Can I ask you, what perspective did you find from Henri Nouwen that you think was unique, and you don't see elsewhere? Does anything come to mind to you?

Susan Martins Miller: He never fails to be personal, I think, in his writing. He was so prolific, but he never fails to have that personal, intimate perspective. And that just. . . whenever I pick up anything from him – and he is a theological thinker – but at the end of the day, he's looking for that "why does this matter? How does this take us to God?" personal perspective.

And a couple of ways that this has worked into the Hope for Caregivers book: Henri reminds us that hope is not rooted in human predictions, but in the promise of God who sent his son into human history. So, he can comment on that theological concept of the Incarnation, but he takes away from it the really personal, intimate perspective that this is what brings us hope in caregiving, in anything. It's what this is, what gives us hope.

And he also reminds us that we cannot live without trust. As human beings, it's impossible to live without trust; you trust somebody. But we must remember that God is the – what do you call him? – the Great Catcher. The one who is there at the right time and in the right place.

So, long-term caregiving can challenge our reserves for hope and trust, which are big concepts, theological concepts. But they come down to personal issues in a caregiving life. And these are reminders from Henri that it's not up to us to refill our reserves on our own. God comes near, even in suffering and doubt. And even when we didn't choose a caregiving journey, it is still a place where God meets us, and Henri affirms this. And I think we see this all through his writings.

Karen Pascal: That describes it so very well. And as you said, often the role of caregiver isn't one that you chose, but you are there and in the place of being at the front line. I often think of it as not just being at the front line, but in the trenches, because you just are so immersed in the process. It's wonderful to know that God can meet you there.

I do hope people will get Hope for Caregivers. It's a treasure. And it's one book that I just love to give to others, because it's very digestible, you know? It's very easy. I think one of the things we discovered. . . at first, we thought, "Oh, well, let's do all sorts of seminars for caregivers." And then we began to realize they don't have time. If they're really in the trenches, they don't have time. But a book like this, a page at a time, you can take it, you can chew it, you can live with it. You can find in it the food that you need that nourishes your own spirit. And then you can go on from there. It is a real treasure, Susan, and you've done a beautiful job with it. Thank you so much. It's wonderful to partner with you on this. Thank you.

Susan Martins Miller: Thank you. Thank you.

Karen Pascal: Thank you, Susan, for being with us today, and thank you all for listening to today's podcast.

I've been talking with Susan Martins Miller, author of Hope for Caregivers: A 42-Day Devotional in Company With Henri J.M. Nouwen. If you're in the trenches, dealing with the daily responsibilities of caregiving for a family member or a friend, or if this is your life work, this book is for you. It will feed your spirit with hope, wisdom, understanding, and real encouragement – just what every caregiver needs.

For more resources related to this program, click on the links on the podcast page of our website. You'll find links to anything mentioned today, as well as book suggestions.

If you enjoyed today's podcast, we would be so grateful if you take time to give us a review or a thumbs-up, or pass it on to your friends and family.

Thanks for listening. Until next time.
Praise from our podcast listeners
"A wonderful podcast that does a deep dive into Nouwen's teachings & influence on other leaders."
Matthew, Canada
"It's a great podcast - that truly pierces your heart!"
Jude, UK
"Karen Pascal does a wonderful job interviewing. There is so much to ponder after each episode."
Sandra, USA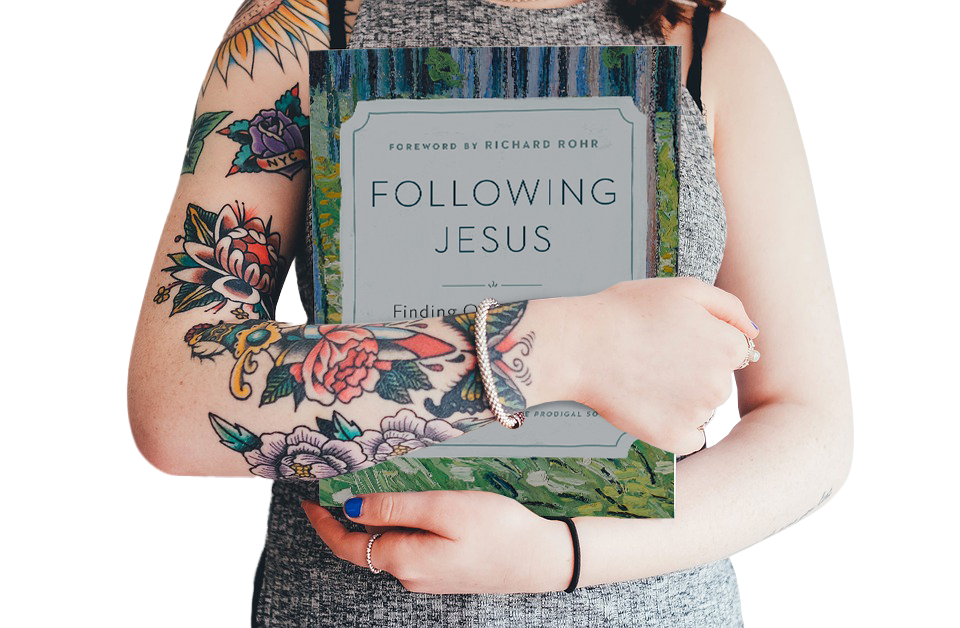 Help share Nouwen's spiritual vision
When you give to the Henri Nouwen Society, you join us in offering inspiration, comfort, and hope to people around the world. Thank you for your generosity and partnership!
Donate Today