Brian Stiller "The Core of the Spiritual Life" | Episode Transcript

Karen Pascal: Hello, I'm Karen Pascal. I'm the Executive Director of the Henri Nouwen Society. I want to welcome you to a new episode of Henri Nouwen: Now and Then. Our goal at the Henri Nouwen Society is to extend the rich spiritual legacy of Henri to audiences right around the world.  Because we're new to the world of podcasts, taking time to give us a review or thumbs up or even share this episode will mean a great deal to us and allow us to reach more people with meaningful and hopefully deeply spiritual content that continually reminds us of Henri's writings, his encouragement and of course, his reminder that we are God's beloved child.

So with that said, let me take a moment to introduce my guest. Today on this podcast. I am joined by a very dear and longtime friend, Brian Stiller. Brian is the global ambassador of the World Evangelical Alliance. This global association represents some 600 million evangelical Protestants around the world. Prior to this Brian was the president of Tyndale University and Seminary. Brian is the author of a dozen books and together in our shared broadcast history, we created hundreds of hours of television programming with our weekly series, Cross Currents. Brian, welcome to Henri Nouwen: Now and Then.

Brian Stiller: Ah, thank you, Karen, always a joy to be in conversation with you. And of course, Henri is one of our favorites, isn't he?

Karen: Very much so! Brian, one of the most memorable interviews that you did for Cross Currents took place in 1995 at L'Arche Daybreak with Henri Nouwen. We shared the content of that interview in three podcasts, which I know people really enjoyed, but there was one very special part of the day you spent with Henri that we have still not shared. And I think it's a great place for us to start today. You had a time with Henri in his office. Can you remember the setting and the conversation?

Brian: Oh, I remember it very well. At Daybreak, the L'Arche north of Toronto, we had walked out around the campus of Daybreak filming. I guess over a few days, we'd filmed a lot of conversations, great interactions with some of the members of Daybreak. And then we went into his office where he had, of course, his favorite paintings. And we sat and we talked about, I remember particularly, the issue of Evangelicals because at that time I was Director of the Canadian Evangelical Alliance. And so that came into the conversation because back then–and it's accelerated over the last few years– many of my colleagues were so grateful to Henri and his writings. And I was curious how Henri would respond to that; what sense he made of why people on the Protestant evangelical side were so interested in his musings and insights as a Catholic, as a person who talked about spirituality on a broader scale but he was Roman Catholic nevertheless. So that was a context.

Karen: Well, Brian, why don't we just let's share that portion of your interview with Henri Nouwen with our audience? Then we'll come back and we'll talk about what we learned from that time of sharing.

Brian: My faith community is the Evangelical Protestant church. And one of the things that I don't think we're very good at, and that's contemplation, understanding the mystical presence of Christ. We're doers. We're like type A personalities. And the challenge is to allow God to be God and not be so energetic that I have to, in a sense, prove myself by being good or doing what he commands.

Henri: Yeah. And I wish that people would understand more fully that the deepest mystical life always leads to the most creative, active life. You know, the deeper you enter into communion with God, the more you discover where your neighbor is, who waits for your response. And think about the wagon wheel with all the spokes. And if evangelicals are a little bit running around the rim of the wheel, going to visit everybody and I sometimes think why don't you go to the hub? Because if you go, you live in the hub, you're connected with all the spokes anyhow. And from there on you can – so the image there is to say, you know when you are entering into the heart of God, you enter into the heart of the world and you are connected as people in a very intimate way.

So the mystical life — that life of communion with God — is in no way taking you away from people, is no way getting you out of the social action, is in no way getting you away from active, involved evangelism, the opposite. But I think what's important is to trust more that when you are living in communion with Christ, and when you are really living in the center, that from there on you radiate some of the truths of Christ without always being aware of that. And I think that quite often the life of communion with Christ is a healing for others, even when you are not explicitly trying to affect people's lives.

Brian: And you said that a mystic can't help but be a prophet, because out of your contemplation you see the evils of the world and you are called to speak against those evils in Christ's name.

Henri: Yeah. If you enter communion with God at whatever level, I mean, and the word mystic is sort of a heavy word..

Brian: What's a better word for mysticism or mystical?

Henri: Living In communion with Christ, living in unity with Christ, living in, in …

Brian: Conscious spiritual union?

Henri: Union. Yeah. In having Christ to be the center of your life.

Brian: So when you're there in a contemplative way…

Henri: You become very much aware of who you are obviously. And you discover that you are the world, that all that's in the world is also in your heart. And that jealousy, anger, violence are all there. But at the same time that in communion with Jesus, Jesus wants to heal you there. And to make you discover that you can become a source of life if you bring your whole being into communion with Christ, you know what I mean? And so in a way, your heart, in a way, is a microcosm of the world and that opens your eyes to see the needs of the world, but to see from the place of Christ and not just from your place of your own anxiety or your own…

Brian: Or desire to be a social reformer.

Henri: Yeah, or desire to get everybody on your side. As Jesus himself teaches; he was so concerned to live in constant communion with the Father and out of that union, he ministers.

Brian: You know we see so many activists and I think I fall into the same trap. We burn out too quickly.

Henri: Well, burnout means that you give, but you don't receive. That's what burnout is. Burnout is helping people, giving, giving, giving, and finally get angry that you don't get anything back.

Brian: So it's running around the rim rather than living at the center, at the hub.

Henri: Running around and not being satisfied, not being alive. I run around a lot. I mean, I'm not at all that kind of quiet person, but I do receive a lot from being with people. And the Christ that I announce is also the Christ that speaks to me through the people I meet, you know? And so whether it's core members of our community or people I'm working with or people I'm going to, in a way, they offer me a lot. And they also reveal a lot to me. So the world also is the place where Jesus speaks to me. But let's say it in a very simple way, you cannot see God in the world, but God in you can see God in the world. Okay? So if you have a sense of God living within you, it's the Christ within you that allows you to see the Christ in other people. And ministry in that sense is always mutuality.

When I say to the people in this community, you are the Christ for me, it's only the Christ in me that allows me to say that. And to see that you see what I mean. So the mystical life in a way is a life that allows me to see Christ in the world and to call it forth from others. In a way, ministry is not to make you move to a new place but first of all to make you recognize that the Christ you're looking for is already in you, has already touched you, that you are part of Christ's love before you even know it. You see? And in a way, ministry is to call forth the Christ in other people so that they recognize that they carry something in themselves that is worthwhile. You don't even know that you have a gift to give before there is somebody to receive the gift.

So as a minister or as a… and first of all we have to be willing to receive the gift of others so that they recognize they have a gift. But what is the gift? The gift is Christ himself. You know, when I say meeting you, something in you gives me life, something in you gives me hope. When you believe that something in you gives me really hope you start claiming it for yourself. You know what I mean? You start saying, oh God, I must have had something because Henri feels better since having met me. So the best gift in a way I can give you is the knowledge that you give life to me, because that's what you want. And if I'm only concerned to give life to you and help you and shape you up and make you different, then finally I end up putting you down instead of giving you life. My task is to let you know that you are the living Christ. But I can only let you know when I receive that from you and I get nurtured by it. See, and that's how burnout doesn't take place. I mean, when I miss you and I come back and say, well, Brian has given me more hope, and you feel that in yourself, then I'm nurtured, but you know more that Christ was in you. You see what I mean?

Karen: What lessons did you learn from Henri, especially from this interesting metaphor the wheel?

Brian: Well, that's a fascinating metaphor. I've never heard it used before. And when Henri described this wheel, it made perfect sense. And as we've listened to what he is saying is, yes, you evangelicals have high energy, you're doers, you want to get out into the community. You want to evangelize, you want to care for people, but you're out on where the spoke meets the circumference of the wheel. And the difficulty is that if you aren't at the hub of the wheel, which is Christ, you aren't being nurtured by him, but you are out on the edge of the wheel speaking and working for him. But if you don't have that connection, which is the wellspring of life, then at some point in time, you burn out and you become such an activist that you lose the source of your energy.

And I felt that this metaphor was so appropriate because it's true. Our history the word 'evangelical' comes from the word 'evangel' to tell the good news. And by our very nature and our theology, we are activists. But the downside to that, Henri was so helpful in pointing out, is that at the very heart of our lives, we lose the deepness of our friendship with Christ. And that is why so many evangelicals have gravitated to his writings. I get it all over the world. People are so grateful when they know that I have some connection with Henri and they listen, or they've watched one of our videos from years ago. They are so grateful that this very elementary aspect of our life in Christ is something we too often, miss. And Henri has been a godsend to us in helping to remind us of that.

Karen: It's interesting that you say that because I think I have met so many evangelicals who are so drawn to Henri because he's so Christocentric. Christ is in the very middle. Jesus is in the very middle. He doesn't hesitate to talk about Jesus. That is central to Henri Nouwen.

Brian, your role as Global Ambassador for the World Evangelical Alliance. I think you have your finger on the pulse of the church today, and I'd love to talk with you about this. Help me understand what you're seeing in the American evangelical scene.

Brian: Well, certainly the last few years the religious scene in the U.S. has been at best turbulent and at the center of that has been the evangelical community, which at one point made up probably 30% of the American people. But when you look at what's been going on the last few years, I think it's good to step back a bit and see how this evolved both historically in its original American formation; in the rise of evangelicals in the 20th century, and then this growing liberal/conservative debate, and then eventually ending up over the last few years in an intense binary political standoff. So maybe that if we just took that as a framing of it, Karen, it might lead us to some better observations. So let's go back.

I'm a Canadian, but I have studied much Canadian-American history, and I'm fascinated by the development of this North American continent. But the American people are different than Canadians. The Americans have started with a vision of God using America as a way to bless the world. They used the word 'manifest destiny'. And that's a very helpful word because at the very heart of their Republic was a sense, at least in my reading, that God was manifesting himself through their destiny. And that being a city set on a hill that would illuminate others, this biblical vision of God at work in society would be something that would characterize the American people. And so the American people have always been very religious and very Christian and passionately so. And so I think in the building of the culture, you have this as a very baseline to their politics and to their social life.

But then in the last century, you had a rise of evangelicals and you have the dynamic within the Protestant world at least, you have the mainline churches, your Methodist and Presbyterian, and you could put Episcopal — or we call them Anglican–in there. There was a liberal Protestant debate out of higher criticism that divided the Protestant world between the mainline Protestants, which tended to espouse a more liberal theology– at least the conservative side saw it that way– and on the other side, this evangelical community, and you had a rise of their numbers. You have churches growing evangelistic activities through a whole number of student movements, for example. And so when you look at post 1960, when you have the more radical movement coming into the youth, you have a Jesus movement and it produces all kinds of activity and a very strong evangelical community. But generally that community was, how can I say, well, it's almost as if it was separated from the world. The activity was to evangelize, was to make disciples of people for now and for eternity. And so other issues like politics and civic society, that was left to your mainline and your Catholic. And so the evangelicals didn't have much engagement in that, but then you have this third movement in the sixties and seventies and I suppose people like Jerry Falwell and James Dobson they would be at the forefront. Whereas in the earlier part, Billy Graham was kind of the godfather of the evangelical movement. And he was a kind gracious person that got along with people. He was the one at the head of this broader evangelical movement, not only in the U.S., and of course it became worldwide. But then you have this reaction in the seventies and eighties with the moral majority and Jerry Falwell, James Dobson, and his radio shows, and from the debates over abortion and sexuality came a growing division between your liberals and conservatives.

And that, I think, was the formation of what we have today, which is now what I would call a binary cleavage. You have the, it's defined by your Republican, your Democratic parties. And where people are, they're almost like they're born into a Republican party or born in the Democratic family. And you have this division, and this division is reinforced by issues of race, of sexuality, of rich and poor and wealth. Of course abortion is at the very core of that growing division. And so you have Trump comes along and he fires up those who feel they have been alienated by the elite liberal left. And you have through that, by media communication social media, you have a reinforcement of the ideological left and right. And for me as an evangelical outside of the country, I find it most unfortunate that many evangelicals got caught on the political right and linked that with their religious commitment and they became one and the same. And that exploded over the last few years. And so you have that as a definer of current religious life in America.

Karen: Oh, I find that so helpful to hear that kind of laid out. Most of our audience by the way, is American and they may disagree or agree, or I hope they'll find it helpful as well. I really do. Brian looking at that, what happened with the issues of social justice that divided evangelical community, have they missed the boat on that? Where do you see that happening?

Brian: Well, of course it's not monolithic. If you look at the evangelical community, it's not just one mass. And you have deep within the evangelical movement characterized by various movements, by universities and seminaries. You've got a very strong central kind of theological commitment to the whole gospel, which includes social justice. And so you have many, many of our leaders, but they had to keep their heads down because the public rhetoric has been so destructive. For example, I know pastors of large churches and they've had to be very careful not to exacerbate within the congregation this political divide by trying to explain or trying to move the debate around. They had to leave the large public debate alone and wisely, just stick with biblical teachings and even then biblical teachings will create a storm. A pastor — he's a Latino pastor of a large church in the middle south –was explaining on the refugee issues how he was just preaching on refugees and what the old Testament says about refugees about those that are in need. And he had a whole number of people, both African American and Latinos, leave the church because they thought he was politicizing the issue but he was simply trying to explain that as a country, you needed to care about the refugees. That was a biblical mandate. And so it's a very mixed bag. And I think it's going to take a while for this to sort itself out; for the political zeal to cool down and for people to recognize. And of course, then you have the COVID thing that only exacerbates the social media and creates stereotypes and provides bulks of disinformation that fuels people's feelings towards others and political parties. So I think it's going take a while for it to settle down. But within our community, there are some very wise minds and writers and speakers and movements. And I think this will find a balance as we as we work our way into the future.

Karen: Well, I certainly know that our audience is an audience that's interested and will be really praying for healing, because it sounds like more than a healing from COVID, we need a healing from the ways in which we're so profoundly divided.

Brian: The strain and stress and suffering is so severe in many places, in families and churches and communities, that I think that Henri's message of Jesus being the very essence of our life, is the message that is best needed or is most needed and the message that can be best applied to the current situation. And my prayer is that there will be a revival, a renewing of our theology and our devotional life. So embedded in the words and the mandate of Jesus that the political, ideological rhetoric will find a new kind of conversation in the words of Jesus. That's my prayer.

Karen: Oh, I love that. I really do. You know, something I recall I was going to say, I recall that Henri really enjoyed his conversation with you. I think he was sort of dreading us. He wasn't into television at the time, but then the conversation was deep and you had taken time to read his books and understand who he was and the conversation between the two of you was deep. And it was really a treasured time. Interestingly enough, for those who are listening right now, if you're interested in seeing the original documentary that Brian and I made, we have it free for you right on our website. It's called Journey of the Heart: The Life of Henri Nouwen. The conversation covered so many things, but at the core, you're right, at the core was this relationship with Jesus, which was the center line. I always call it the plumb line in Henri. Now the plumb line of his being was that relationship with Jesus.

I'd like to ask you another thing, Brian. I'd love to get a picture of evangelicals on the global front, since you travel all around the world; and this idea that there's 600 million evangelical Christians around the world. Tell me a little bit about that community, about the challenges they have and maybe a little bit of their perspective on us.

Brian: Okay. The evangelical world, it really comes out of the Protestant reformation, so Martin Luther. He didn't call those that followed his teachings 'Protestants'. That's what the accusers called us, 'Protestants'. He called them 'evangelicals', which means simply those who espouse the good news, the Evangel. As a growing movement it became much more following William Wilberforce in the mid-1800's in England out of the slavery issue, concerns over child labor and persecution of Christians, especially in Eastern Europe. And so people began gathering together in the U.S., UK, Germany, Canada, around this evangelical theme and in 1846. Then this World Evangelical Alliance was formed which became the Global Association. Over the last number of years however, beginning in the 20th century, this community has grown rapidly.

Let me just give you some stats to give you a sense of it. In 1960, there were 90 million evangelicals. So that's 60 years ago there were 90 million evangelicals in 1960. Today there's 650 million globally. And that has been, as has been noted, the fastest growing religious community of any kind in the history of the world. For example, in Latin America in 1900, there were 50,000, today there's a hundred million in Latin America. And I think it's the result of three primary dynamics: one is the breaking out of what's called the Pentecostal Movement of the 20th century. It became the Charismatic Movement which became part of many, many Protestant communities and Orthodox and Catholic as well. And this new understanding of the Spirit, how the Spirit leads and teaches and empowers. But there was also the translation of the Bible in the mid-20th century that exploded into many languages.

And then you have the indigenization of leadership around the world where in the post-colonial era the leaders, the pastors were indigenous, they were tribal, they were local, they were of the color and language and culture of the people. And so those three factors seemed to bring about a perfect storm. As a result, our community exploded to where it is today. And that's primarily in the global south.

So, those of us living in Europe and North America the assumption, of course, is that faith is on the demise. And this will soon be over at least- what we're experiencing. But in the global south, the opposite is the truth. I was in Kiev this last Sunday – a week ago Sunday. And I walked into this church, filled with young people, mid-thirties, just alive. And it was the day that it was announced that their neighbor was lining up a hundred thousand soldiers on their border with the possibility of an invasion.  And outside on the campus of this church, they were building a 4,500 seat auditorium. So growth is taking place in many places. And it's in many ways not surprising because of the needs that exist and people's hunger for spiritual reality.

Karen: Isn't that exciting? Isn't that amazing? I mean, we all have this concern for what's happening in Ukraine and wonderful to know that in the midst of it faith is alive and growing, and that is pretty exciting. Are there any other things you'd like to share? I'm curious about how evangelicals get along with the mainline and the Catholic church. Tell us a little bit about the relationships that exist because you would be at the level. I'm sure you've met with the Pope many times. Tell me a bit about that.

Brian: Well, historically I was raised – my father was a Pentecostal minister out in Western Canada and we all had our stereotypes; the Catholics of us and we of them. But what we have found over the last few years is how important it is for us to understand each other. And so, as I'm part of the World Evangelical Alliance, which represents a quarter of the 2.4 billion Christians so when there's an issue globally the Vatican and us and the World Council we get together on it. We respect each other's responsibilities and the communities that we serve. And we know that in Christ, we have a responsibility and we have instruments at hand that can help on particular issues. So I think generally there is a better understanding. There's less of a defensiveness. Now in some countries– I'm thinking of especially Italy and Spain — where evangelicals are a small minority. They have lived under a Catholic social political system that has sought to push them out of operation. That happens whenever you have a religion that's the majority. The minority religion generally suffers under the social control of the majority religion. So evangelicals have been the same in some countries, but I think generally we find that there is an openness. For example, in Ukraine where you have very conservative evangelicals theologically, 25 years ago they, along with the Orthodox, Catholic, Muslim and Jews put together a National Council and that National Council represents all the major religious issues to government and to society. It's the only one I've ever seen in the world. And it's quite remarkable to see it there in that country. But I think it's a model of how we can work together. Indeed, we are finding ways of working together.

Karen Oh, that is lovely to hear about. Brian before we close I'd just love to go back to Henri. I'd like to go back and hear in a sense in your life what have you carried forward from that relationship? You became friends, and I know that you have shared how he's enriched your life, but I'd love to hear again for our audience. What would you want people to remember about Henri Nouwen and understand?

Brian: Well, Henri of course epitomized relationship. Now, many people who haven't met him just think he was a nice, gentle, laid back individual. Let me tell you, he was intense. He sat forward on his seat and he would chatter like a chipmunk. He would go at issues and he would disagree with you. But at the heart of it was relationship both with you in your conversation, and as a friend and drawing you into that relationship with Jesus so that the essence of your faith was that knitted by your love for Christ and his love for you, even as Henri showed his love for me as a conversational listener to a friend. And he was so ready to absorb my love for him. So as I think about Henri and our times together and what I've learned from him, the first is the elementary nature of a relationship.

I think, as an evangelical Protestant, I got caught up in doctrine and specific faiths – they matter, but at the end of the day my walk with Jesus is exactly that, my walk with him. And Henri helped me understand, to lay aside so many pre-conditions and earlier observations and find my walk with Jesus today in the simplicity of relationship. Now relationships, of course, can be complex, but to understand Jesus in relationship and not in doctrine is transformative because when I am immersed in my doctrine about Jesus, then you in your doctrine about Jesus may be different than mine and we clash. But if we meet in the personal walk with Jesus together, then you and I, in being drawn to him, are drawn together. And that in community, that in public ministry is altering, it's transforming how I thought I should serve in ways now I know Jesus is calling me to serve and to observe that with Henri, to be simple, to keep it in relationship, to love him, to be loved by him. 

And of course his great message of being the beloved of Christ. And that all fitted together with his simplicity in relationship, understanding that I'm the beloved of Christ. And of course, all of his writings eventually drew us back to that central hub of being in Christ and loving Jesus and being loved by him. And I just wish that years earlier I had learned that and found that to be operative in my life. Ministry and faith has been too complex for me at times. And Henri didn't reduce it to simplicity, but he brought me to the elements of faith and the experience of walking with Jesus and being loved by him. And I'll always be grateful to Henri for doing that. And of course, if you read his books he has a way – he's brilliant, he's intellectual, but he takes us into language that exposes the idea. He doesn't use language to impress you. He uses language to explain. He's a CS Lewis on spirituality and that's a great gift to us all.

Karen: Oh, Brian, I have enjoyed this conversation so much. I thank you. I thank you for giving us that unique perspective on the state of the Christian church and in particular, the evangelical church today. But I also thank you so much for the honesty with which you shared about what Henri brought into your life. And it's very much the same for me. I think you really got the essence of Henri Nouwen. What a blessing that is. Brian thank you so much. I really appreciate it.

Brian: Thanks Karen.

Karen: I have enjoyed the opportunity to talk with my dear friend, Brian Stiller. Brian has given us his unique perspective on the state of the Christian church today. He brings an understanding of the evangelical community, not just in North America, but around the world. I hope you found it valuable as well. Thank you for listening.

If you did enjoy this podcast, again we'd be so grateful if you'd take time to give it a stellar review or a thumbs up, or even share it with your friends and family as well. You'll find links in the show notes for our website. You'll find a link to the documentary, Journey of the Heart the life of Henry Nouwen. And in that film, you'll see Brian Stiller interviewing Henry Nouwen.

Thank you again for listening, until next time.
Praise from our podcast listeners
"A wonderful podcast that does a deep dive into Nouwen's teachings & influence on other leaders."
Matthew, Canada
"It's a great podcast - that truly pierces your heart!"
Jude, UK
"Karen Pascal does a wonderful job interviewing. There is so much to ponder after each episode."
Sandra, USA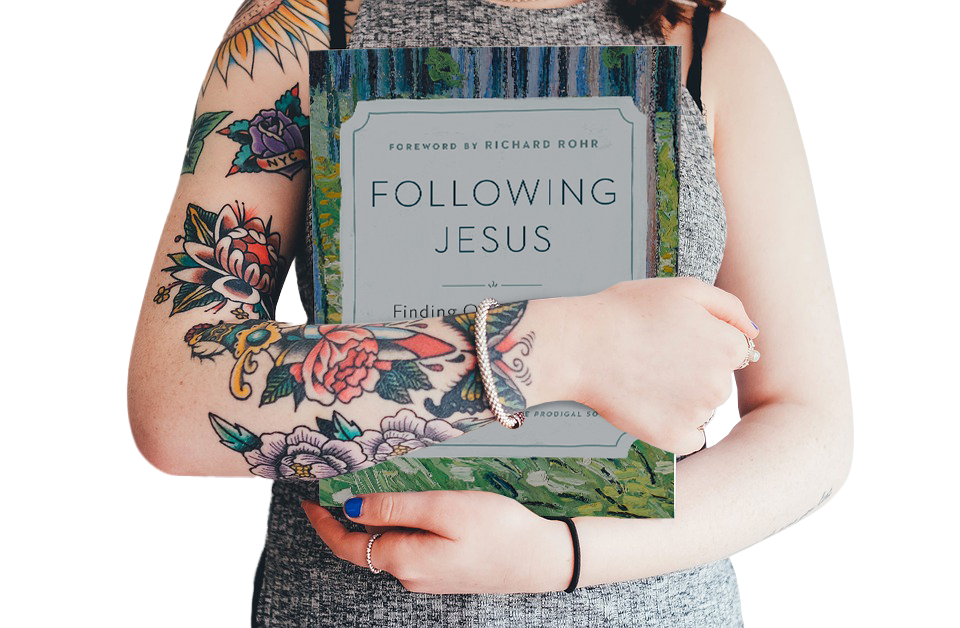 Help share Nouwen's spiritual vision
When you give to the Henri Nouwen Society, you join us in offering inspiration, comfort, and hope to people around the world. Thank you for your generosity and partnership!
Donate Today