by Christian Crook [re-posted in part from Huffington Post]
Last summer I attended a talk by Esther de Waal, a foremost scholar in the Benedictine and Celtic traditions, where I heard her boldly say: "I don't want more investigative journalism, what I want is mystery."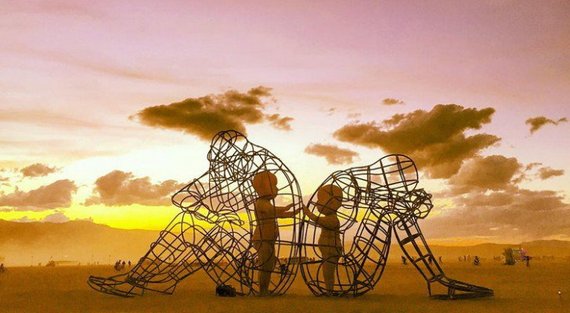 We've just stumbled out of weeks that have baffled and horrified us. A torrent of factual and "alternative news" has filled our newsfeed while Instagram has continued to churn out perfectly curated photographs, (scheduled in Hootsuite, no doubt, weeks ago.) We are all sifting through a sea of data, advertising and misinformation seeking clarity, searching for answers.
In a similar time of upheaval, more than 50 years ago, a newspaper posed the question, 'What's Wrong with the World?' Catholic thinker G. K. Chesterton reputedly wrote a brief letter in response:
'Dear Sirs: I am.'

Mystery.

Chesterton understood the immense capacity of the human heart: a mysterious well capable of deepest compassion and incomprehensible evil.
It's evil we've seen in these days.
In the wake of the U.S. executive order on immigration, we've seen the poem from the Statue of Liberty – for decades a symbol of American immigration – shared all over social media: "Give me your tired, your poor / Your huddled masses yearning to breathe free." The poem was written by a Jewish woman, American poet and essayist Emma Lazarus (1849-1887,) drawing inspiration from her Sephardic Jewish heritage and her work on Ward's Island helping refugees detained by immigration authorities.
"Wherever there is humanity, there is the theme for a great poem," she once said, according to the Jewish Women's Archives.
Mystery.
(To read the article in its entirety, click here.)