Karen Pascal
A Legacy to Celebrate...
Having enthusiastically accepted the role of executive director in 2014, Karen Pascal brought to the Henri Nouwen Society the same innovation, imagination, and commitment to excellence that fueled her impressive work as a filmmaker and television producer/director for the previous three decades. As founder and president of Windborne Productions and Tricord Pictures, Karen had excelled at stories that spoke to our shared condition of brokenness, longing, and hope. As it turns out, this was the perfect preparation for the work she would eventually take on for the Henri Nouwen Society and the Henri Nouwen Legacy Trust.
In a story worth noting, Karen first became aware of Henri Nouwen during her time as a TV producer for Cross Currents, a weekly current affairs program. Each episode featured a panel of spiritually-attuned contributors – well-known newsmakers, authors, artists, businesspeople, environmentalists, activists, politicians, pundits, and the like. Influencers before influencers were a thing. Given her natural curiosity coupled with this unique opportunity to connect with individuals she admired and respected, Karen made a habit of asking each guest what they were reading, and which current author has had an impact on their spiritual journeys? She quickly became curious about an author that was mentioned with uncanny frequency: Henri Nouwen. 
Karen's love of Henri's writings began shortly thereafter. Like so many Nouwen readers, Karen remembers feeling that Henri's words were written for her and about her, as if Henri was looking into her heart, identifying and ministering to her hidden hopes, hurts, and vulnerabilities.
A producer at heart, Karen soon found herself focused on developing a television special for Cross Currents around this enigmatic writer and lecturer who had chosen to abandon the influential and well-heeled halls of Harvard and Yale to live among a community of physically and mentally challenged adults in rural Ontario. Henri reluctantly, yet kindly, agreed to participate. 
Karen and Henri spent several days together, culminating in two half-hour programs introducing Henri and his work to a global television audience. 
After Henri died suddenly in 1996, Karen instinctively knew that the full story of Henri's life and teachings deserved an in-depth documentary. Resourceful as only an avid filmmaker can be, Karen combed through the footage she had already taken and, in 2004, released the award-winning broadcast documentary "Journey of the Heart: The Life of Henri Nouwen".
When the Henri Nouwen Society incorporated in Canada in 2002, Karen eagerly accepted an invitation to join the Board of Directors. She served in that capacity until stepping into the role of executive director in 2014.
The rest, as they say, is history…
At that time, the Society was a small operation run from an even smaller office in the Kelly Library at St. Michael's College in the University of Toronto – a fitting location since the library holds the Henri J.M. Nouwen Archives & Research Collection. However, aside from the obvious value of the archives to academics and doctoral students, the Society itself barely made a blip in the online world of the internet and social media. That was all about to change.
Over the next nine years, Karen worked diligently to expand the impact and awareness of the Henri Nouwen Society. Highlights include:
The commissioning of 11 new books by Henri Nouwen (including a new daily devotional), drawn from the voluminous notes and letters kept by Henri, now housed in the Henri Nouwen archives.  As head of the Henri Nouwen Legacy Trust, Karen also championed the writing of the official biography of Henri Nouwen by Gabrielle Earnshaw (expected in 2026.)
A new website that offers increased presence and resources to a growing Nouwen community, a community that now extends to all corners of the globe. 
New, much-needed programs – all imbued with Henri Nouwen's unique (some might say "radical") insights and wisdom – developed to minister to and support the needs of the Nouwen constituency. One of the most impactful of these programs is Courage for Caregivers, an invaluable tool for professional and at-home caregivers.
During Karen's time as executive director, Henri's Daily Meditations have been delivered, in English, to nearly 50,000 inboxes each day. In 2023, she arranged for the Daily Meditations to be available in Spanish. Given that there are almost 500 million native Spanish speakers worldwide, the potential to increase Henri's reach and influence is both exciting and mind-boggling!
Extensive in-person conferences (pre-COVID) were held at locations across North America, allowing Nouwen readers to connect with each other and with many of the world's preeminent Nouwen scholars, lecturers, and influencers. 
Under Karen's auspices, new fund-raising methods were successfully developed and implemented, allowing the Society the means to further its outreach, visibility and effectiveness. 
Not surprisingly, the pandemic brought with it a spike in anxiety and loneliness to which even Nouwen fans were not immune. Karen doubled down on the Society's outreach and incorporated numerous online events designed to uplift, encourage, and connect Nouwen adherents to one another. "My Dinner with Henri", "Happy Birthday, Henri", "Henri Nouwen & The Trapeze" as well as the two incredibly popular and much-appreciated webinar series  "From Fear to Love: Spiritual Grounding in Anxious Times" with Marjorie Thompson, and  Robert Ellsberg's "A Living Gospel: Reading God's Story in Holy Lives" attracted thousands of viewers and served to underscore the significance and impact of the work of the Henri Nouwen Society.
Karen introduced the Henri Nouwen "Now & Then" podcast featuring authors, artists, and thinkers whose lives and works have been greatly influenced by the teachings of Henri Nouwen. Karen's work as the host and interviewer for the more than 120 podcasts produced by the Society has been unanimously lauded and appreciated.
The development of a play based on the life of Henri Nouwen. This long-term labor-of-love, which began in 2016, is scheduled to come to fruition in 2024.  A second production is also in-development.
Partnering with Citizens for Public Justice, The Canadian Council of Churches, Church of the Redeemer, Thomas Merton Society, Basilian Centre for Peace & Justice and other like-minded organizations, Karen helped create Voices for Peace, an annual online conference that promotes global peace and reconciliation.
The Society's newest initiative is called Father to the Fatherless, a prison ministry aimed at encouraging inmates to reclaim their roles as fathers (and sons.) The program is based on Henri's best-known classic The Return of the Prodigal Son and gets underway this fall.
Karen is incredibly grateful for the many relationships, challenges and opportunities that have crossed her path in the nine years she has served as executive director for the Henri Nouwen Society. She is particularly thankful to the wonderful and talented staff and Board of Directors who have accompanied her on this joyous journey. And, of course, she is forever grateful to the many, many Nouwen readers who have generously supported the work and ministry of the Henri Nouwen Society over the years. 
Steve Bell
Singer/Songwriter
Award-winning singer, songwriter Steve Bell has been a good friend to the Henri Nouwen Society for many years. 
Steve Bell is a storyteller through and through. For 30 years he has offered encouragement to audiences throughout North America through concerts, song-writing and teaching. With a vocational calling to "refresh Christian faith and spiritual tradition for the weary and the wary," Steve is known as much for his award-winning musical career as he is for his social commentary and theological insights. He has written numerous articles for online and print publications and has penned books on Scripture and the Liturgical Year. For his artistic output and advocacy work, Steve has been awarded 2 JUNOS, multiple Western Canadian Music Awards, the Queen Elizabeth II Diamond Jubilee Medal, the Order of Manitoba, and the Order of Canada. He lives with his wife Nanci in Winnipeg, Treaty 1 Territory and homeland of the Métis Nation.
Denis Jacobs
Guest Speaker
Denis has a passion for Biblical Evangelism and in 2019 founded John Israel Ministries whose aim is to take the Good News of Jesus Christ to young people in South Africa. Denis is also part of the Alpha Prison Ministry Team and has been sharing the Gospel at a maximum security prison in Johannesburg, South Africa, for the past nine years. He loves to draw and has an online Ministry via Facebook and Instagram, called "Finding the Word", where he shares his love for Christ through his drawings and his words.
Denis describes himself as 'a husband, father, son, brother, friend, teacher and a disciple of Jesus Christ'. Denis loves to talk about Jesus.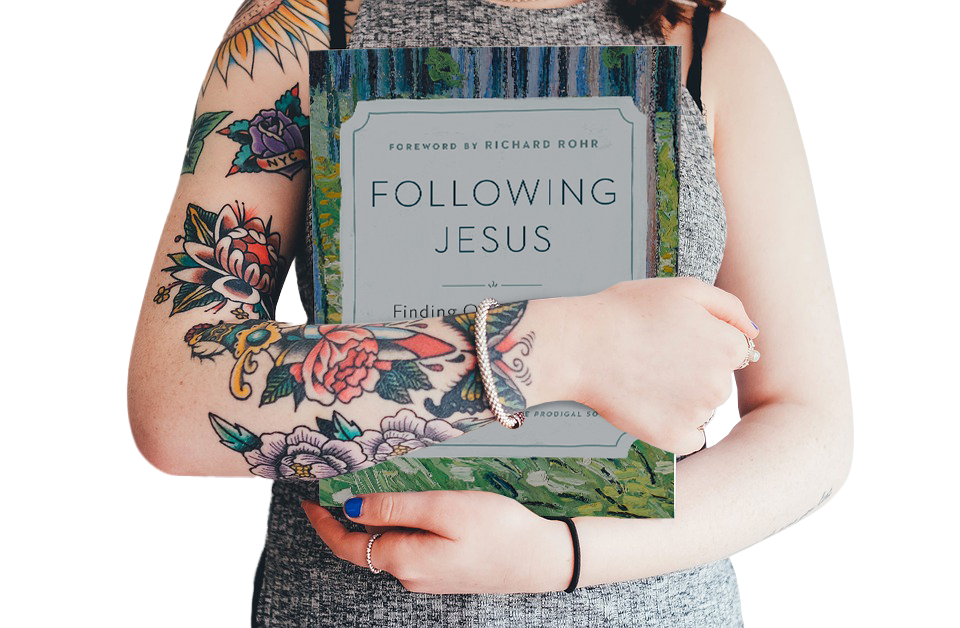 Help share Nouwen's spiritual vision
When you give to the Henri Nouwen Society, you join us in offering inspiration, comfort, and hope to people around the world. Thank you for your generosity and partnership!
Donate Today